Team Spotless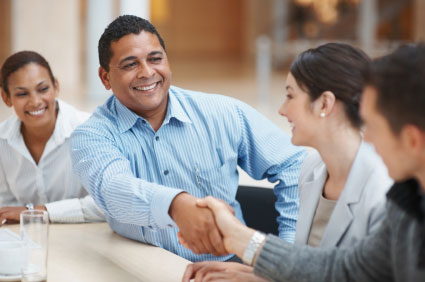 Team Spotless is a trusted commercial cleaning and janitorial service based in Collinsville, IL and serving Eastern Missouri and Southern Illinois. Our service area covers the Greater Saint Louis region, including Saint Charles, MO, Edwardsville, IL, Belleville, IL and the entire Metro East. As part of our commercial cleaning services, we offer window cleaning, floor buffing and strip and wax, post construction cleanup, pressure washing and carpet cleaning. In addition to commercial cleaning and janitorial, we offer a variety of building maintenance services, such as repairs, installations and light construction.
For well over a decade, we've proven to be a trusted commercial cleaning source. Our customers receive the highest standard of service from well-trained, English-speaking employees while we keep a laser-sharp focus on maintaining low costs. Your building will look great and you'll feel great!
Comprehensive Services
We're equipped to provide any service related to the appearance, maintenance and hygienics of your building. One phone call, one monthly bill, one simple solution for all your maintenance needs.
Month To Month Contracts
Our clients are free to discontinue service at any time and for any reason. That means no committing to long-term contracts. We constantly work to earn your approval and show that we're your best choice.
---